In this post, Urban Knife Guy shares the concept design and instructions for making a "DIY EDC Pocket Organiser".
The organiser was designed to hold mini-EDC tools in a pants pocket, pouch, or handbag. Of course, it is an excellent way to store and organise smaller pieces of gear in a large bag.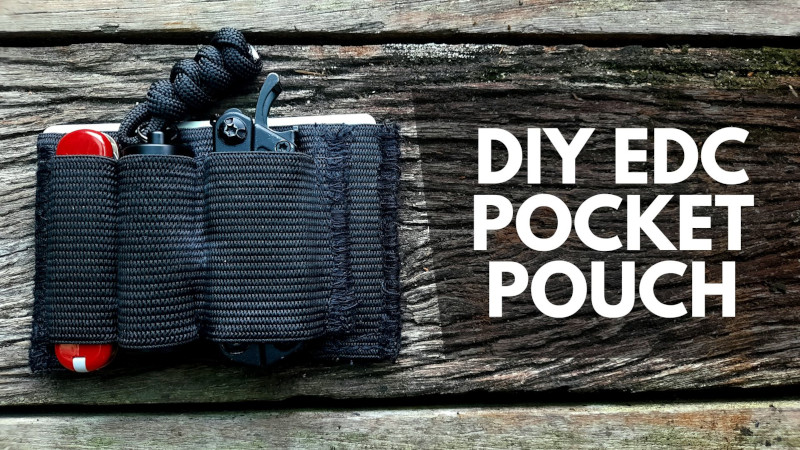 DIY EDC Pocket Organiser Designed by Urban Knife Guy
While originally designed to hold a 58mm Victorinox Classic Swiss Army Knife, Olight IR2, Gerber Dime keychain multi-tool and credit card (or credit card-sized tool), it can easily hold similar objects. If not, the organiser can be custom tailored to fit your needs.
While you can create more pockets for more tools, the size was intended to be pocket-friendly and to fit a credit card snugly.
Download the companion instructions for the DIY EDC Pocket Organiser below.
By providing Urban Knife Guy with my personal data, I agree that Urban Knife Guy may collect, use and disclose my personal data for purposes in accordance with its Privacy Policy and the Personal Data Protection Act 2012. I understand that my personal data may be used for marketing purposes by Urban Knife Guy